Have you heard? We've got new products coming! Our team has been hard at work designing and creating the next outstanding Signal Hound products you all love.
The SM435B
We are pleased to announce the SM435B 43.5 GHz millimeter wave spectrum analyzer.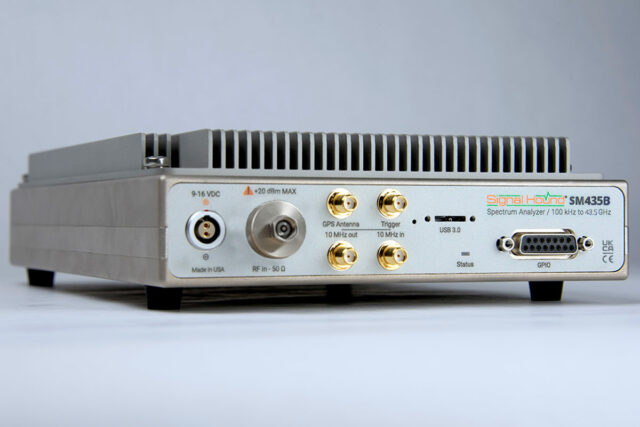 This new powerhouse adds millimeter wave analysis capabilities to our already robust SM series. Not only is this new flagship unit your attainable entry to millimeter wave analysis, at a price that our competition cannot touch, it is going to become a staple in your setup.
"We have taken a big step in the development of the SM435B," said Bruce Devine, CEO of Signal Hound. "Investment into 50 GHz test equipment, refining layout and design at a higher millimeter wave frequency, and stepping up our PCB technology were all part of bringing this unique product to our market segment." It has been an exciting challenge for our team and we know you are going to be captivated by the capacity of this new high-performance tool.
The SM435B is available for pre-order with a company-issued PO direct from Signal Hound or from any of our distributors. It will be available mid-October 2021. The excitement around a product of this value, at this price point, has the industry buzzing over its release. Check out some features of the SM435B on this page.
Download the SM435B Press Release
The BB60D
Next up is the BB60D. With an expected release in early Q1 of 2022, this new product will take affordable real-time spectrum analyzation to the next level.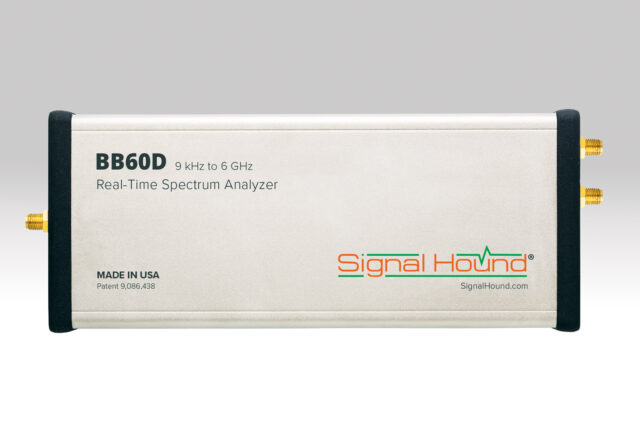 This upgrade to our BB line of units boosts power and gives you the portability you need to analyze on the go. With a fully integrated 130 MHz to 6 GHz sub-octave filter bank and an increase of 10dB more dynamic range compared to its predecessor, the BB60D is a notable upgrade. Paired with Spike, our spectrum analyzer software, this powerful new addition to our offerings becomes a one-two combination that's hard to beat. The compact and light profile of the BB series makes it even more ideal for technicians and anyone else who needs a quality option for mobile analysis. As the ever-changing landscape of RF spectrum analysis and signal generation evolves, we will continue to give you the most economical and reliable products for your needs.
Download the BB60D Press Release
We're here for you
Signal Hound has been providing affordable solutions and excellent quality to our customers since 2010. We are continually updating the products and resources we provide to give you the unrivaled value that we pride ourselves on and that you have come to appreciate. We are here to support our exceptional customers and we will continue to be here when you need us. The challenges of the last year have not changed that commitment and we want you to know, Signal Hound has your back. Through uncertain times or whatever challenges may come about, we will continue to give you the most affordable and reliable spectrum analyzers and signal generators on the market.