Millimeter wave analysis for under $25k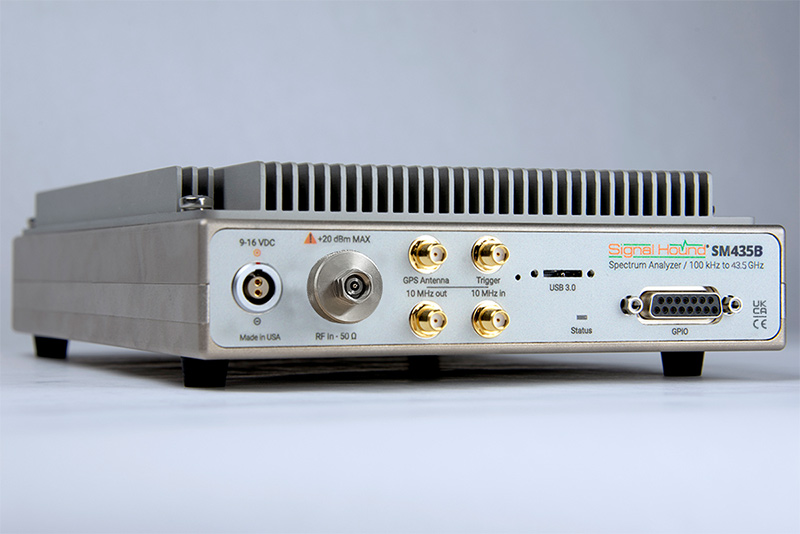 Sign up for launch notifications
The much-anticipated SM435B is available for pre-order and is scheduled to be released mid-Oct 2021. With an increased tuning range of 100 kHz to 43.5 GHz, 160 MHz of instantaneous bandwidth (IBW) and ultra-low phase noise to rival even the most expensive spectrum analyzers on the market, this new flagship product will expand your reach into millimeter wave spectrum analysis at an affordable price point that the competition simply cannot touch.
Get all the details
Download the SM435B preliminary data sheet for all the details about our new 43.5 GHz spectrum analyzer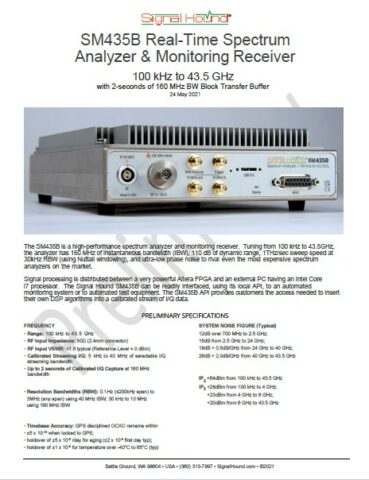 Curious about a preorder?
To preorder, send a company-issued PO to our sales team with the following:
SM435B quantity
Shipping address
Phone/email contact info