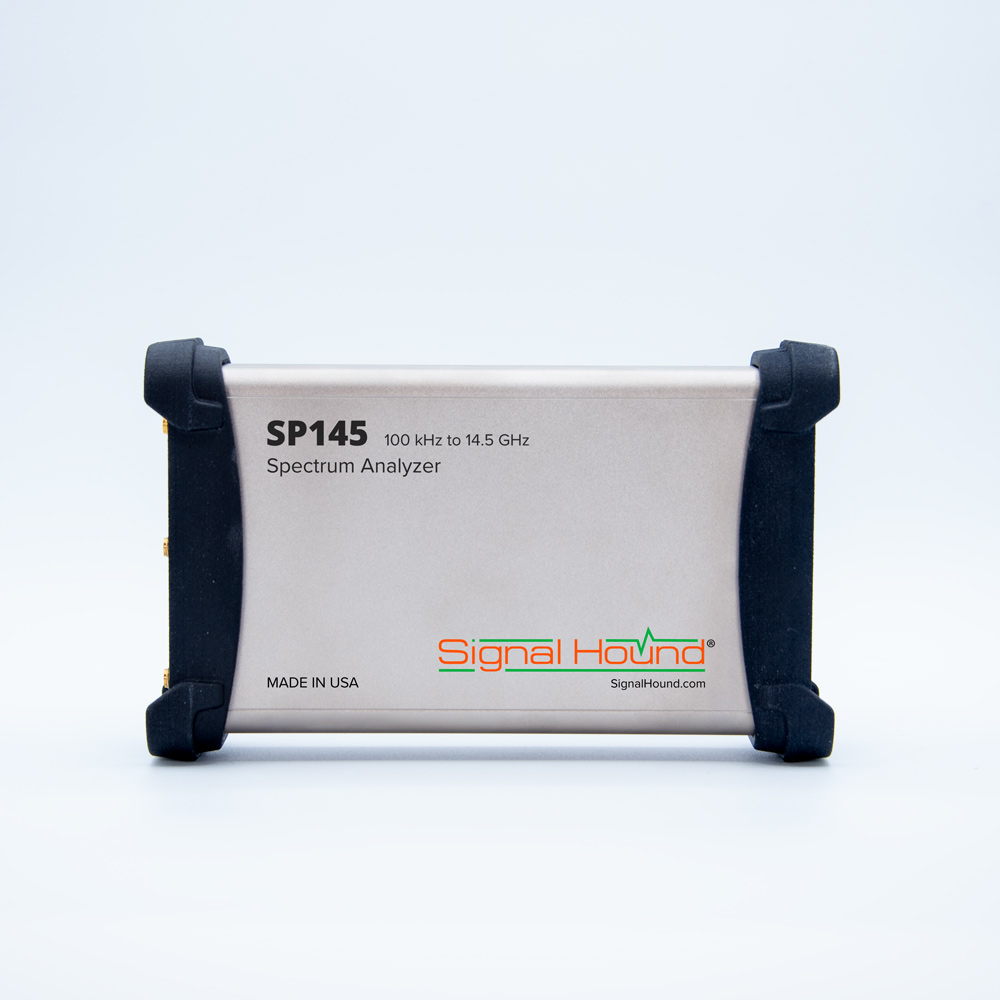 Introducing Signal Hound's new 14.5 GHz RF analyzer
Meet our latest analyzer, the USB-C powered SP145. A high-performance, 14.5 GHz real-time spectrum analyzer and monitoring receiver, the SP145 features sweep speeds up to 200 GHz/sec, 40 MHz streaming bandwidth, -160 dBm displayed noise average, and an internal GPS for enhanced field measurements.
Pre-order the SP145
Price— $9,950 US retail. Limited stock available.
Lock-in your SP145 by pre-ordering our latest spectrum analyzer today.
---
Learn more about the SP145
Offering real-time analysis up to 14.5 GHz with ultra-fast sweep speeds in a portable form factor, the SP145 is your ideal RF analysis companion in the field and at the lab.
At-a-glance specs:
100 kHz to 14.5 GHz frequency range
Sweeps at 200 GHz/sec (at ≥70 kHz RBW)
Calibrated Streaming I/Q: Up to 40 MHz of selectable I/Q streaming bandwidth
Connects to a PC for analysis (Spike spectrum analysis application included) via USB-C
Small form factor: 7.45″ x 4.51″ x 1.81″ (189mm x 115mm x 46mm) 1.1 lbs.(0.5 kg)
Extended temperature range option available
Compatible with Windows or Linux, x64_86 architecture
---
Put an SP145 analyzer in your RF analysis toolkit
Submit a pre-order to get this ultra-fast, ultra-portable 14.5 GHz spectrum analyzer as soon as it's available in October 2023.