Remember 2010? It's hard to believe it was well over a decade ago.
That was then
It was a time when test and measurement equipment was bigger, heavier, and a lot more expensive. Only a handful of USB-based test devices were available on the market, and though interest was high, skepticism was higher. Signal Hound's original SA44 4.4 GHz spectrum analyzer was introduced to the market during this time, and over the years helped define this niche of the electronics industry in which we work, validating affordable USB-based test equipment as accurate and reliable tools.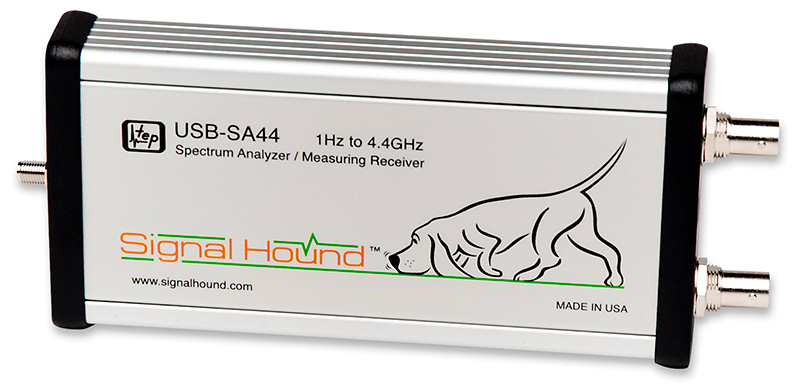 Value was the driving factor, with a goal to create an affordable alternative to standard market offerings – all without sacrificing accuracy and reliability. Of course you could only build a device capable of certain things at a sub-$1000 price, but for the tasks it could perform, the SA44 did them really well, repeatedly.
It was the SA44 that helped Signal Hound gain notoriety in the field of test and measurement equipment.
Like any technology, time allowed for growth. Components enabling real-time analysis dropped into the price range targeted by Signal Hound's product development team, and only a few years after the launch of the SA44, the BB60A was released. Handheld, USB-powered real-time spectrum analyzers priced under $3000 were simply not available on the market – and neither were reports of their effectiveness.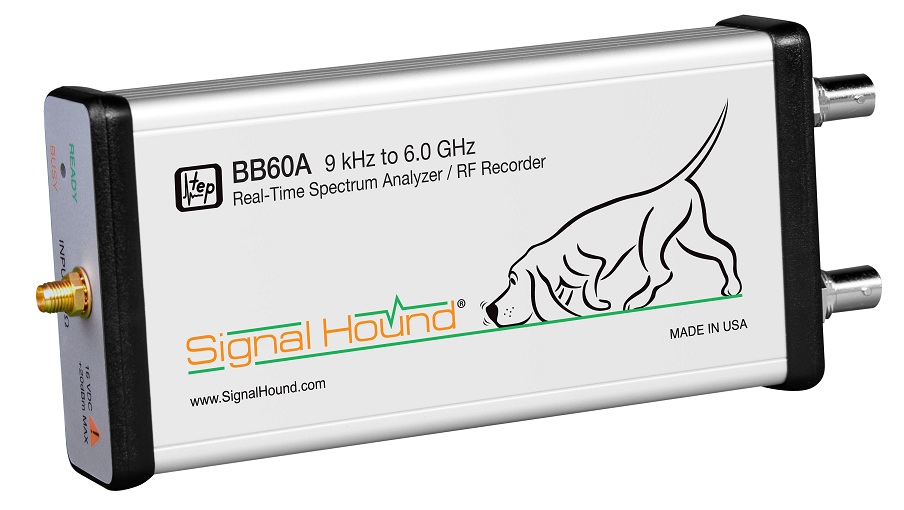 It didn't take long for word to travel, however – not only were the real-time Signal Hound analyzers capable devices, they were also fast. This initial BB60 analyzer moved the needle on the performance potential of USB-based test equipment, and for the first time a strong case was made for a future where essential test equipment didn't need to have an astronomically high cost.
This is now
Fast-forward a decade, and an entirely new type of RF measurement device is available from Signal Hound: the networkable, ultra-fast real-time RF receivers known as the SM-series devices. With the SM200 series tuning to 20 GHz, and the SM435 series tuning all the way up to 43.5 GHz, these new spectrum analyzers bring a whole new level of performance to the Signal Hound lineup – providing engineers and technicians with high-performance 5G and mmWave signal analysis capabilities, all at prices far less than competing devices.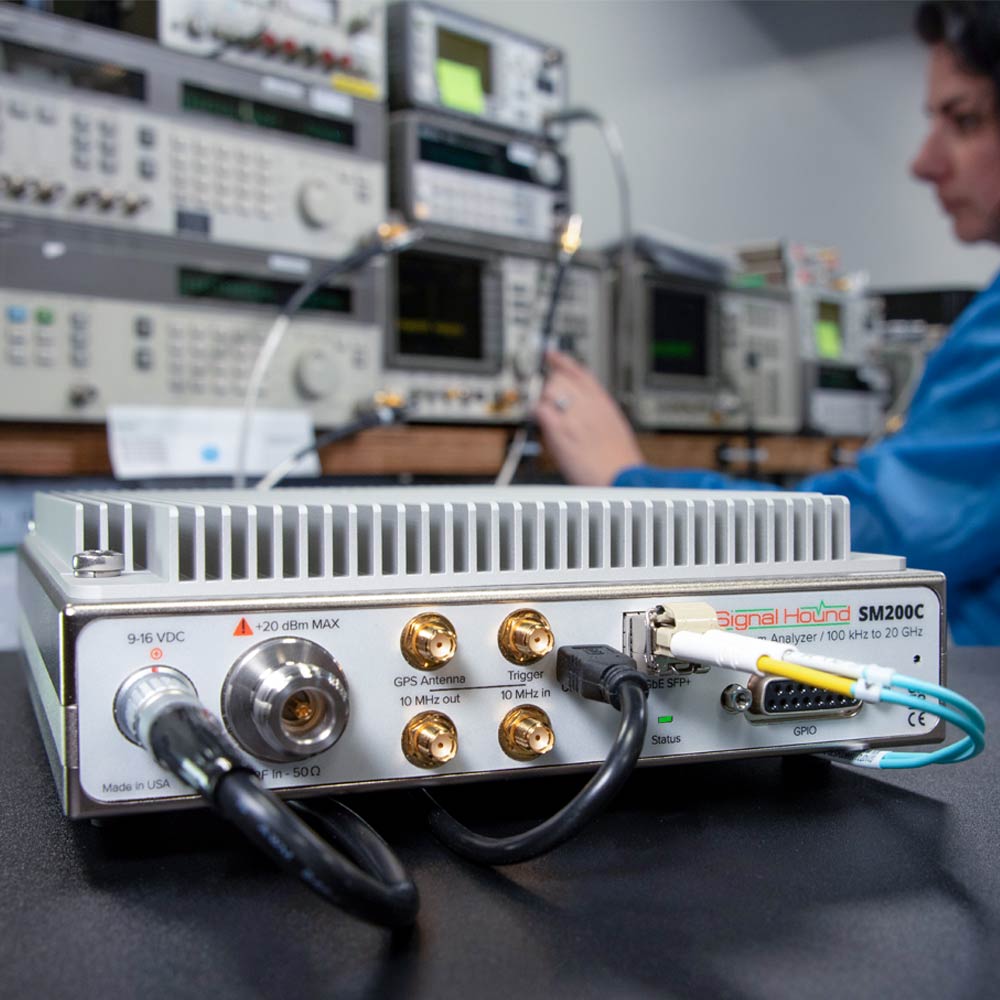 With installations around the globe in applications from government-driven spectrum monitoring programs to network maintenance for international telecoms, the SM-series devices deliver on their promise of reliable, high-performance RF signal data collection. Combine these devices with the powerful Spike software and its variety of analysis modes, or the open API for custom data processing applications and you've got a performant RF analysis setup capable of even the most mission-critical applications.
Speaking of mission-critical, the size vs. performance aspect of Signal Hound test equipment also proves itself in our airways, every day. With the deservedly intense analysis applications required of building all variety of aircraft – including both airline and space-bound crafts – it is essential that every possible error point is tested in multiple ways. The new BB60D 6 GHz RF analyzer is the perfect companion in these applications. Light weight, accurate, and highly configurable, the BB60D is the ultimate tool in the engineer's back pocket (literally – it's that small!) for RF data collection and analysis – both on the ground and in the air. The negligible weight of the BB60D is perfect for airborne analysis. At just 1.84 lb (.83 kg) it can be mounted on a drone, making it a perfect tool for Its small form factor, and the handheld size makes it appropriate for aerospace test environments.
The democratization of test and measurement
Signal Hound's latest analyzers are the natural progression of what Signal Hound has always held important – that high-performing and accurate test equipment should provide unrivaled value, accessible by every engineer. With components getting better, smaller, and more powerful every year, the opportunities to create more powerful equipment just keep opening up – for comparatively less money.
What does this mean for the RF engineers and technicians of the world? It means more people have access to tools enabling measurements that, until recently, required expensive, cost-prohibitive test equipment. The 5G test market, for example, has historically been prohibitively expensive – our solutions now provide measurements in this space for considerably less money. Our SM435B 43.5GHz spectrum analyzer, for example, sells for just over $24,000 USD. Comparable competing devices from other manufacturers sell for much higher, with many devices starting around $100,000 USD.
Accurate, fast, reliable test equipment that allows your budget to go farther, coupled with unmatched engineer-to-engineer customer support – that's what we're all about. And opening up test and measurement opportunities for those that didn't previously have access… that's where we're going.