Where does the time go?
More than a decade has passed since Justin placed a napkin drawing comprised of affordable components in front of Bruce and pitched it as a potential USB-powered spectrum analyzer, void of a screen and built-in PC. The potential analyzer was designed to take advantage of modern USB connectivity and utilize an external PC for processing and spectrogram display.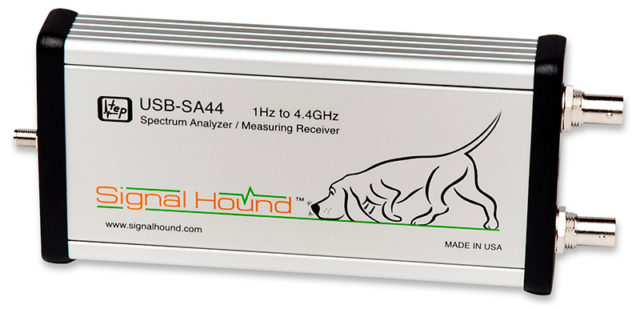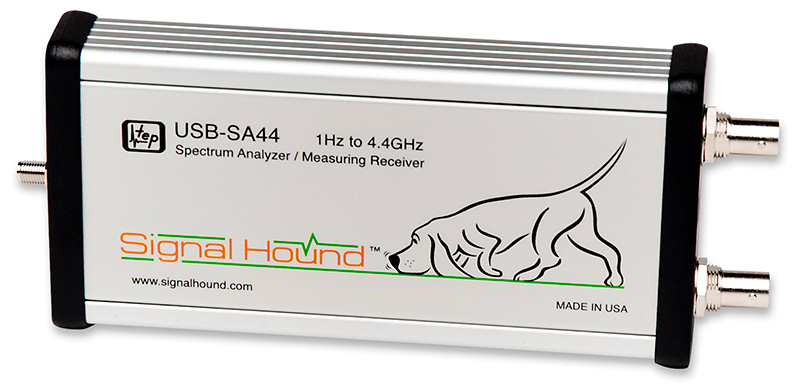 This imaginary product ultimately became our first manufactured piece of RF test equipment, the USB-SA44 – a 4.4 GHz spectrum analyzer that weighed just over a half-pound and could fit in your back pocket. Oh, and it only cost $795.
Innovative? Indeed. Affordable? You bet. Capable of proving worthy to industry professionals who cut their teeth on the best gear in the RF test and measurement industry? That remained to be seen…
Turns out it worked
This post isn't here to tout the merits of USB-connected test equipment. In the 10 years since the first SA44 shipped the industry has ballooned with options in USB test equipment from a bevy of manufacturers, both new and well-established. As trickle-down technology pushes the capabilities of lower-cost components upwards, the talented engineers of the world have learned to leverage every last bit of performance out of these components, creating devices that could barely be imagined a decade ago – especially at the low price point of these devices.
Instead, this post is about today – February 19, 2020 – in remembrance of this very same day 10 years ago when we sent our first SA44 out the door to its future owner. Key in this concept is the customer, because without these early brave souls willing to gamble with $795 of their hard-earned dollars Signal Hound would probably still be repairing and refurbishing test equipment out of a small shop in La Center. Our early customers took a step into a small company with big hopes, and we're grateful for every single one of them.
Thanks to this first sale and continuing customer support we've been able to grow our product line from a single 4.4 GHz analyzer to a portfolio of nine RF test and measurement devices. Our offerings now include real-time analyzers – some capable of reaching the 20 GHz frequency range – and we offer an assortment signal and tracking generators as well.
Cake days are the best days
Indeed the future holds more products, some of which will be launching rather soon (stay tuned). But today, well… today we eat cake! And we're not just talking about any old cake. Check this out—
We had to go all out today, so we figured we'd go for a cake that looks like the original SA44, because… why not, right? Unbeknownst to most of the Signal Hound team, it turns out that our very own Naomi, one of our powerhouse production team, sidelines as an amazing cake maker. Naomi did a fantastic job and this treat was the, erm, icing on the cake (sorry – couldn't pass that up) to really make this day special. To add to the awesomeness, the sun even decided to show up today, so we decided we'd get the jump on grilling season and bypass the pizza we were going to eat. (Note: When sun shows up in February in the Pacific Northwest you DO NOT sit idly by… it may be months before you see it again).
It was a fantastic day for sure – but an even better previous decade. Thanks again to all our customers over the years. We appreciate all of the friends we've made in this wonderful industry, and look forward to many more decades in the future!