Earlier in 2016 we published a series of blog posts introducing real-time spectrum analysis to those who may not fully understand its many concepts. It is a four-part series covering topics such as the basics of spectrum analyzers, channel power, occupied bandwidth, and real-time analysis, amongst others.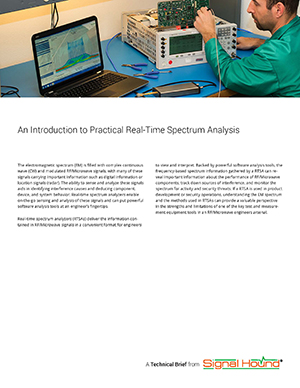 Last month, we condensed those posts into a single PDF download titled An Introduction to Practical Real-Time Spectrum Analysis, which you can download today.
For those of you curious about spectrum analysis, especially real-time analysis concepts, this is something you should take a look at.
Download the Tech Brief
Direct download, 1.5 MB PDF. No sign-in or sign-up required.