This week we're attending the 58th Annual Association of Old Crows International Symposium and Convention in Washington D.C. This exhibition is the premiere event showcasing companies and products in the defense, intelligence, and surveillance industry. It is a great opportunity for us to see many of our colleagues and to present new products.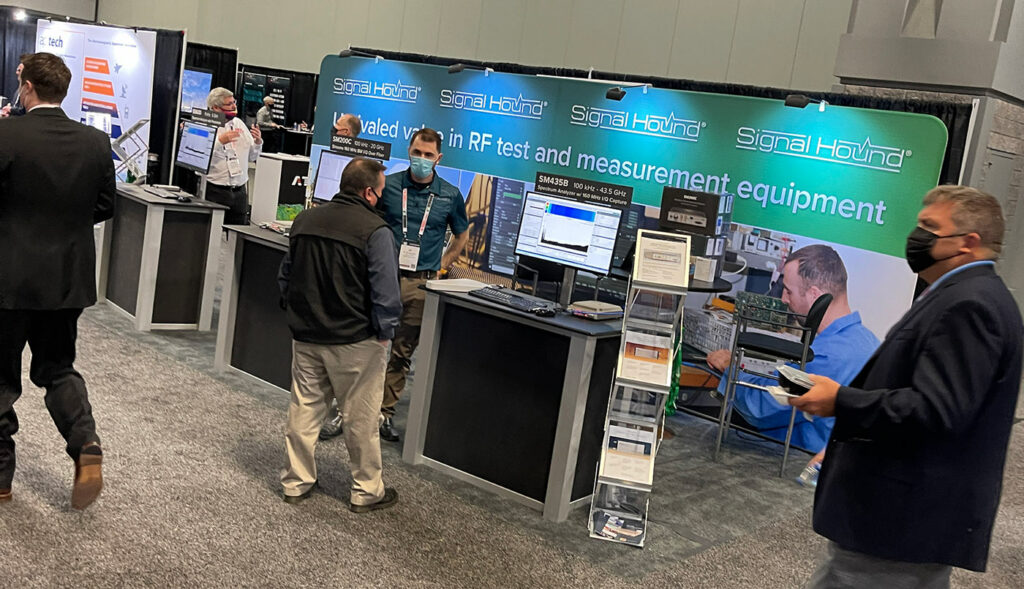 Getting back in front of our customers and friends at this year's show has been fantastic, and our team has seen several our partners and Signal Hound fans on the first day here.
Washington D.C. has been an excellent host and the Association of Old Crows has put on another great show this year. Seeing industry colleagues, discussing customer needs, and finding out what we've all been up to has been energizing. We love hearing that our friends are doing well and that our work is continuing to assist the government and military entities we support.
This year's show also offers us the first opportunity to demonstrate our new SM435B mmWave spectrum analyzer in public. Our team has been developing this product for several months and we are on the cusp of releasing it to the world.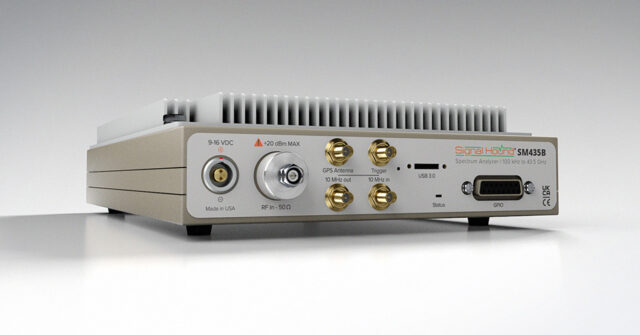 If you are attending AOC, stop by our booth (#236) – we'd love to show you the incredible capabilities of this portable and affordable spectrum analyzer powerhouse. Hardware and software engineers are on-site to discuss all of our products and software.
Indeed, things have been uncertain in many aspects over the last 18 months, but it's great hearing that Signal Hound products continue to provide unrivaled value to our users. We're looking forward to the remainder of this week, visiting with people at our booth and making plans for future products and enhanced services.