Perform distributed antenna system (DAS) testing, outdoor antenna performance testing, and LTE signal quality testing with Spike
Spike's Mapping mode provides a simple yet effective interface for conducting RF measurements within a specified geophysical location. By pairing a GPS unit with a Signal Hound spectrum analyzer, your PC becomes an affordable drive-test solution for measuring outdoor antenna signal strength, LTE signal quality, or a walk-test solution perfect for testing indoor antenna systems, such as safety radio installations.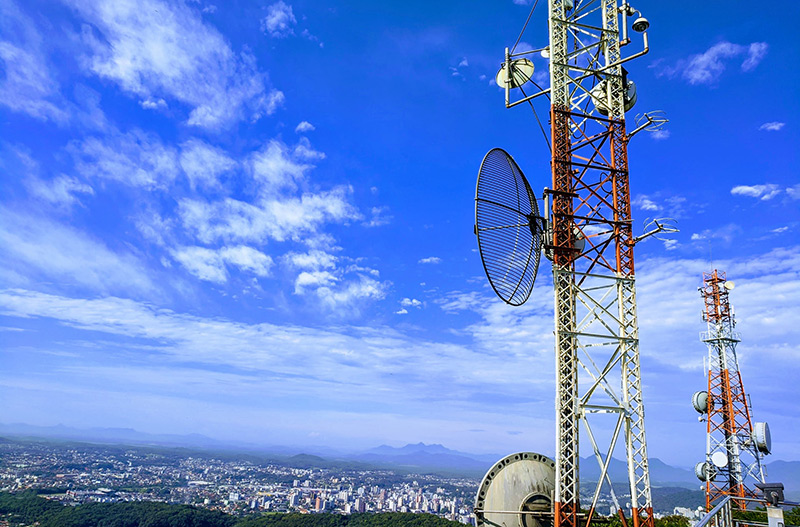 ---
Features
Configurable
Create your map in a variety of outside sources (OpenStreeMap, for example) for easy import into Spike software

Simple
Connect a GPS unit and a Signal Hound analyzer to your computer and you're ready to go!

Flexible
Export mapping session data for later analysis, or analysis on another PC

Versatile
Perform channel power measurements as well as single frequency LTE cell search with RSSI or RSRP measurements
Example Applications
Cellular network coverage testing
LTE coverage testing
Interference hunting
Indoor public safety radio DAS testing
Wireless network testing for buildings, venues, campuses, and residential structures
Learn how to set up and perform a signal strength drive test
Spike's RF mapping analysis mode provides the tools for efficiently conducting RF measurements bound to a geographical location with results displayed on a map, and packs features designed for convenience. Measurements are heat-mapped based on an adjustable color or grayscale spectrum and can be directional for triangulation of an energy source. Audio Received Signal Strength Indicator (RSSI) aides in intuitive eyes-free operation.
This document walks through the steps in detail of performing a drive test using the RF mapping features of the Spike spectrum analyzer software.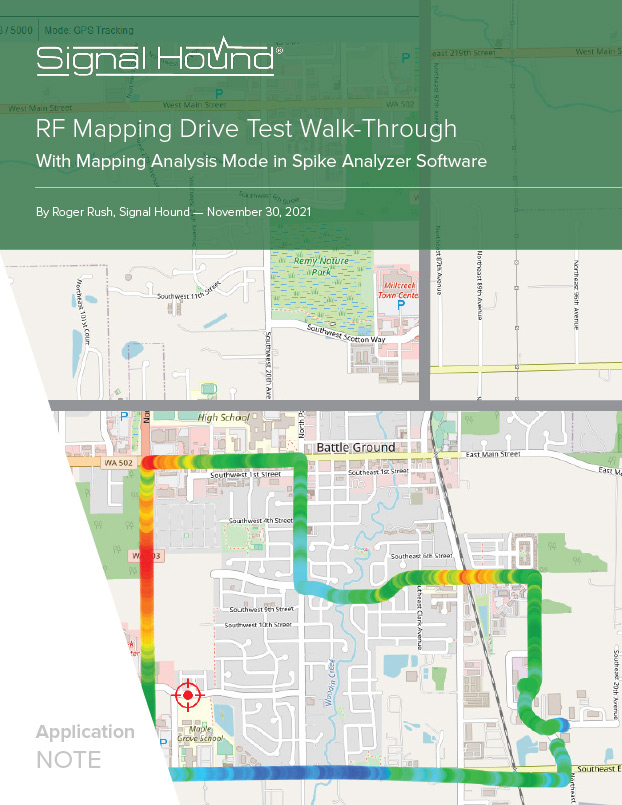 Ready to try RF Mapping mode in Spike?
Download the latest version of Spike, connect your Signal Hound and a GPS device to your PC, and you're ready to go.
Get Spike
---
Devices that work for RF Mapping in Spike
Any Signal Hound spectrum analyzer works with Spike in Mapping mode.
You'll want to select a device covering the frequency in which you're working, of course, but also take other application-specific variables into consideration like portability, bandwidth, and convenience (SM devices have built-in GPS – just connect an antenna) when selecting an analyzer for mapping.
---
Want to stay updated on all Signal Hound software and product news?
Fill out and submit this form to be added to our email notification list. We never sell/give away your information, and we only email about once a month.