Make accurate LTE measurements, affordably
Signal Hound's RF analysis software, Spike, now offers an LTE analysis mode for the BB60 and SM200/SM435-series devices. The LTE measurements in Spike provide scanning capability for LTE downlink signals and are designed for cellular monitoring, network validation, antenna testing, and basic troubleshooting. The measurements support both FDD and TDD duplex modes up to 20 MHz bandwidth.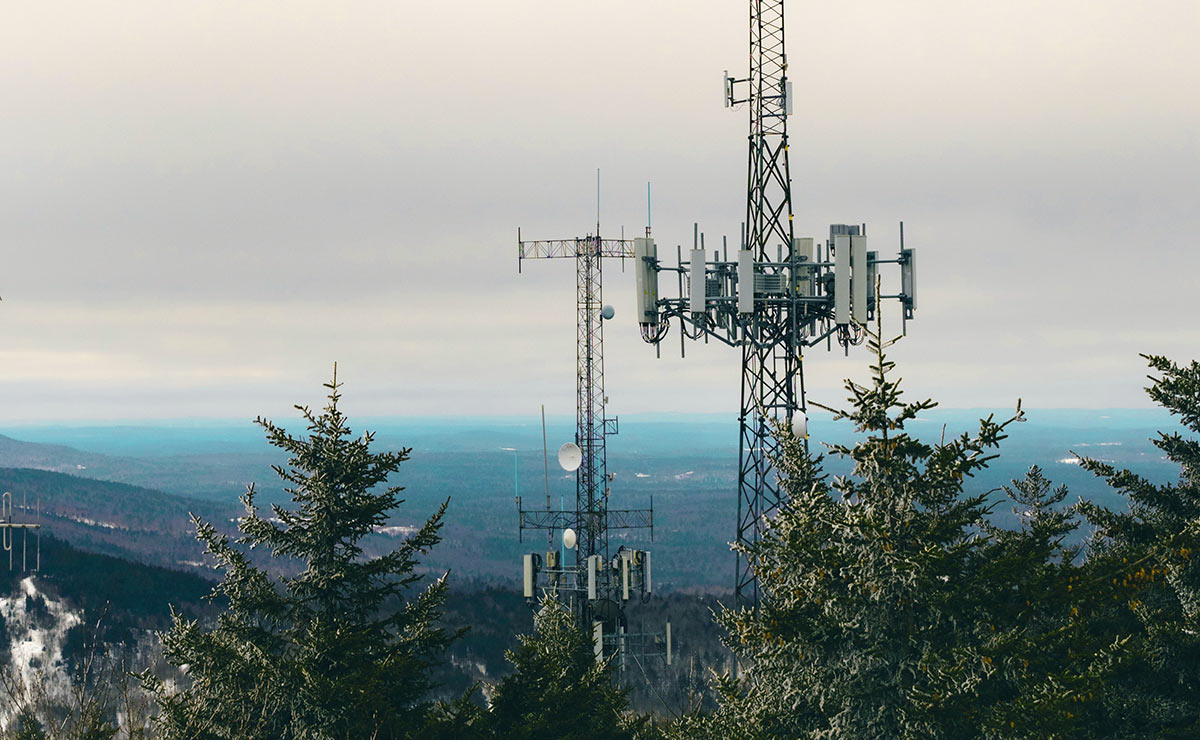 ---
Possible applications
LTE analysis mode in Spike provides the engineer and/or field technician with powerful testing tools, perfect for:
Network coverage testing
Cell discovery and monitoring
Network verification
Antenna characterization
Features
Flexible
Monitor and scan for LTE downlink signals on a single frequency, or define and select one or more LTE frequency bands to scan
Informative
Displays cell information such as Cell ID, RSSI, RSRP, RSRQ, MCC/MNC, EARFCN, and SIB1 contents
Feature overview
This feature overview covers the options available in LTE analysis mode, showing examples of scan results.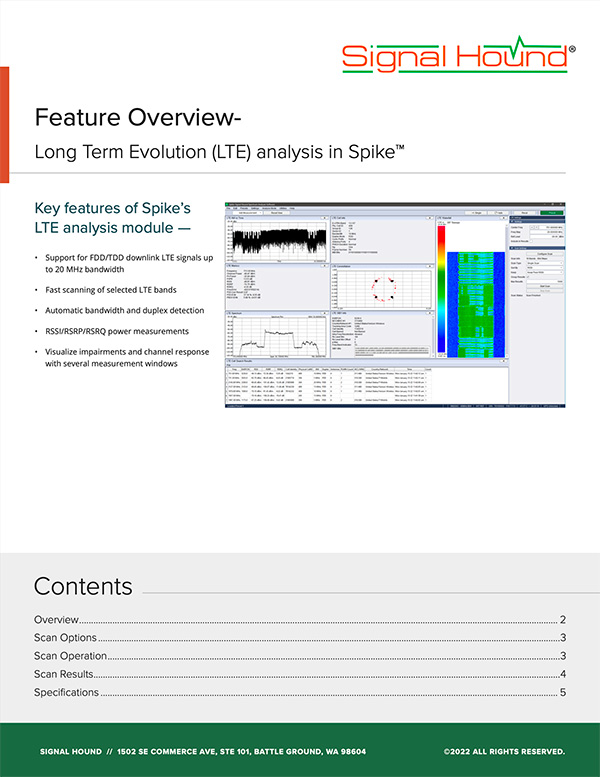 Press release
The official announcement regarding the addition of LTE analysis mode to Spike.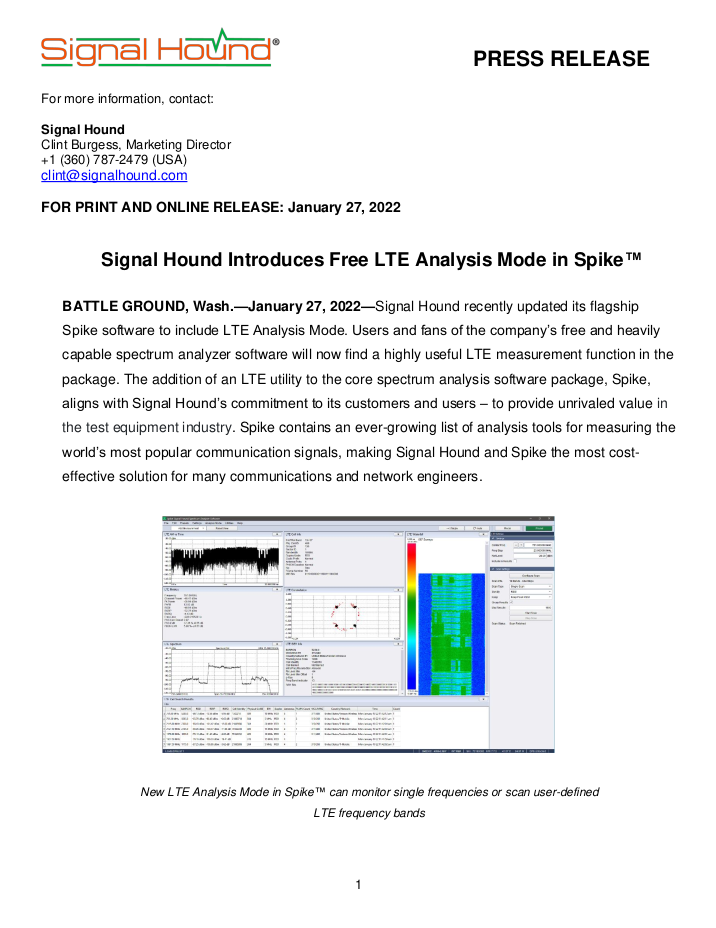 Ready to try LTE analysis mode in Spike?
Download the latest version of Spike (for free), connect your Signal Hound RF analyzer to your PC, and you're ready to go.
Get Spike
---
RF analyzers perfect for LTE analysis with Spike
Spike's LTE measurements are compatible with the BB60, SM200, and SM435 Signal Hound spectrum analyzers.
The BB60C and BB60D receivers offer an excellent price to performance ratio and superb mobility requiring only a USB 3.0 connection to the PC or laptop. The SM200 and SM435 receivers are the ideal choice when you have access to AC power and need unrivaled performance.
---
Want to stay updated on all Signal Hound software and product news?
Fill out and submit this form to be added to our email notification list. We never sell/give away your information, and we only email about once a month.