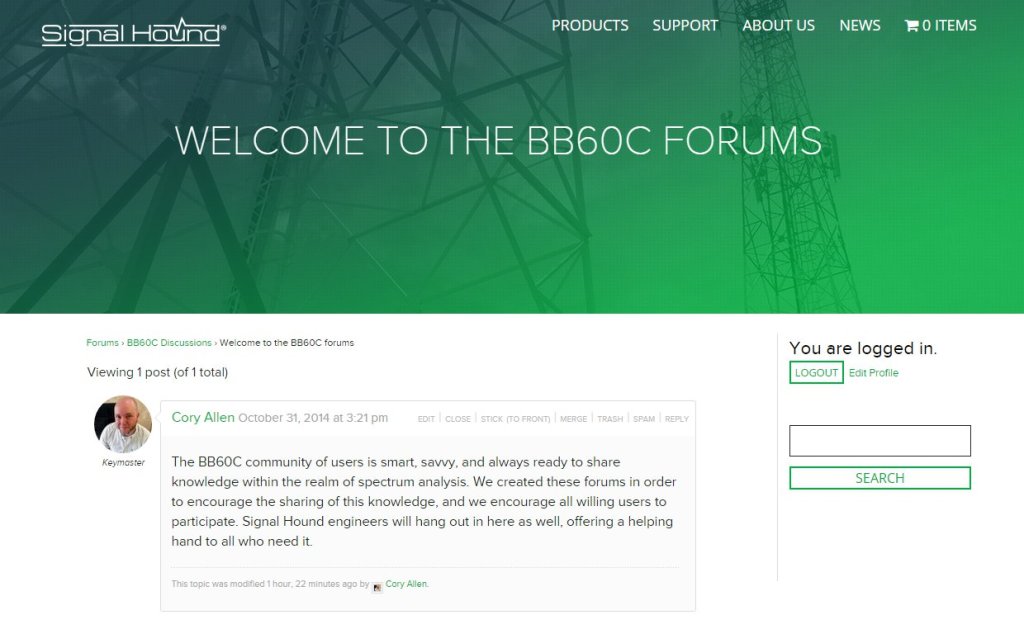 Starting today, you can tap into the knowledge of the Signal Hound community via the new discussion forums on our website. We're going to be actively promoting the use of these discussion areas, and we hope that you'll want to participate.  We can write manuals and how-to's all day long, but ultimately, it's the experience and real-world knowledge of professionals like you that most efficiently delivers solutions to users of Signal Hound spectrum analyzers. Plus, it gives us one central location to make announcements… a place you know you can visit to get the latest status of our products and software.
We would love nothing more than to bring our various user communities together on our site, creating one massive pool of Signal Hound know-how!
Trust us, it's easy
We made using the discussion forums as easy to use as possible. All discussions are viewable and searchable to anyone online, and participating (asking or answering questions) requires either:
Completing a simple registration process, where you only need to enter a username and an email address, then retrieve your password from your email inbox
Logging in with your Facebook account. If you're already signed into Facebook, it's a two-click process the first time you do it, then just one click from then on. No need to create yet another account to remember!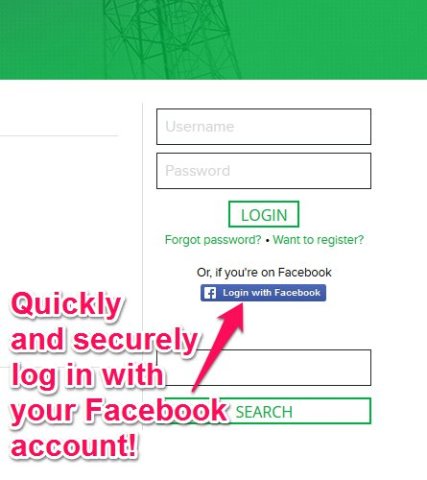 So what do I get?
Once you're in the discussion area you've got the standard options, such as the ability to create topics within the discussions, reply to topics and replies, subscribe to discussions that interest you (receiving an email upon new topic creation), and receive email notifications for topics you've replied to. You can also add screenshots as attachments to your replies in order to help out with any potential troubleshooting.
One thing to note is the subscription feature.  We heard concern from some community members that unlike the Facebook group, the forum wouldn't allow for the streamlined notification system that Facebook offers.  While this is true to an extent (we don't have a phone app, for example), you can subscribe to a discussion and be notified via email of new topics that are created. If you want to be notified of activity in a particular area, we recommend using this feature.  We will continue to post questions and updates to the Facebook group, but we would like to bring all support related issues to the forums, if possible.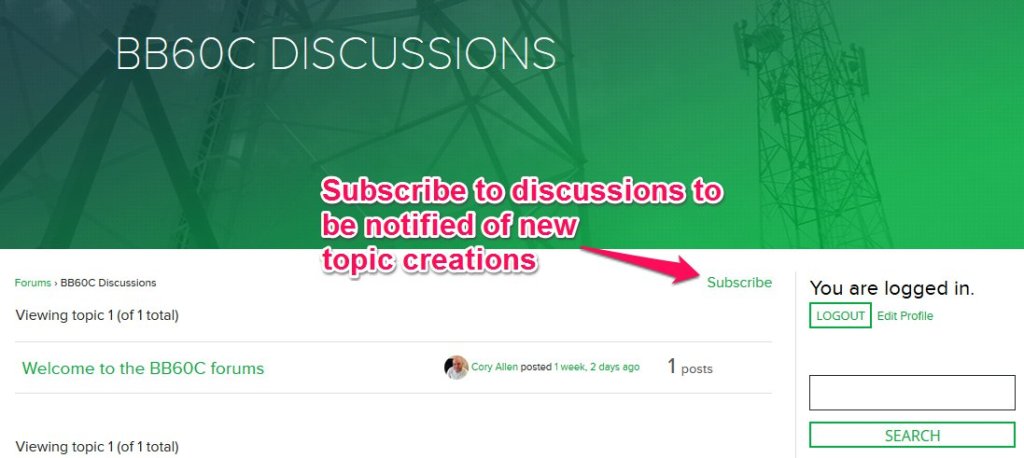 So, here's to creating an awesome online community.  We know there are a lot of you out there with massive amounts of skill and knowledge in this industry, and we'd love to hear from you.  We have several people here at Signal Hound that will constantly be communicating through these discussions, and we intend on these becoming the go-to part of our support process.  That being said, you can still email us directly, and phone calls for support are always welcome. 
So what are you waiting for?  Sign up and start creating some topics!